Thursday, January 17, 2008 | posted by dan bertolet | Comments Off on Same As It Ever Was, Ballard-Style
Reality today, in Ballard, on NW 46th St, between 14th and 15th Ave NW: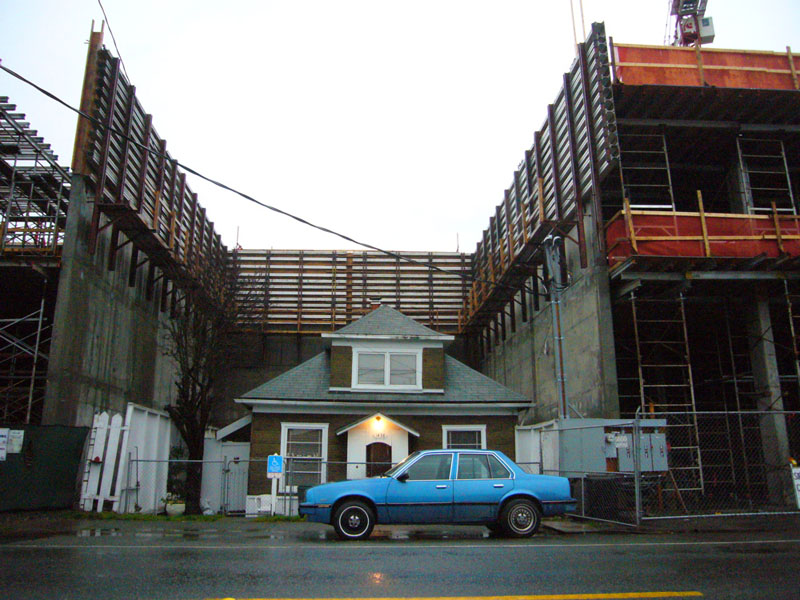 [ Photo: kurt schlosser; flickr.com ]
And below, an illustration from the children's book The Little House, by Virginia Lee Burton, published in 1942: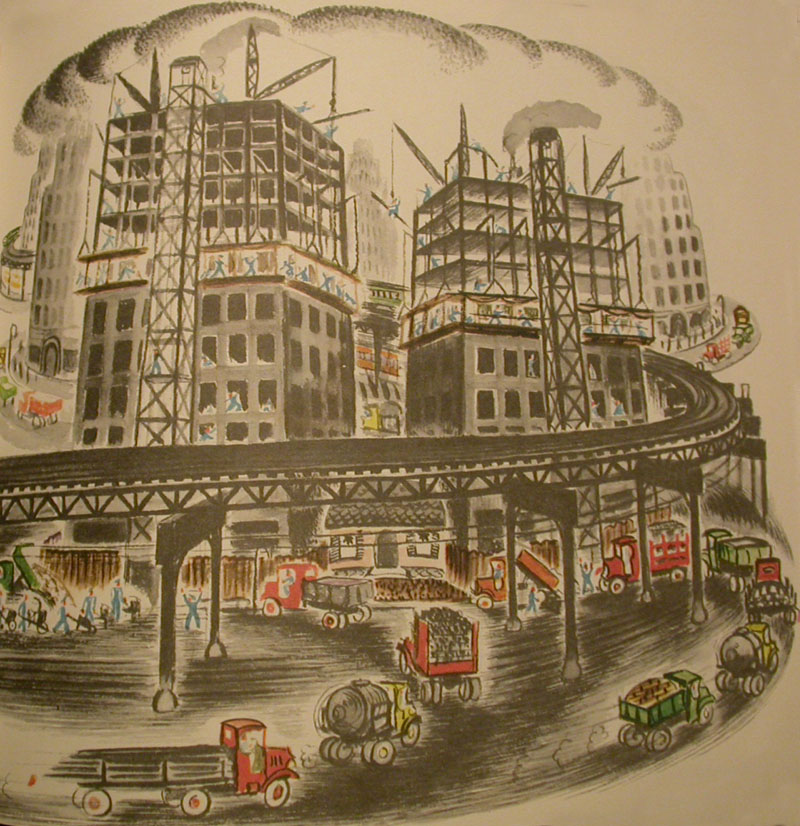 Read all about the Ballard holdout here. The project is filed under Seattle MUP #2500969. I couldn't dig up any details on the developer or architect so if anyone out there has info, bring it on.