Thursday, May 1, 2008 | posted by dan bertolet | Comments Off on Sit Me Down
This is the open space in front of the Federal Courthouse at Stewart and 7th in downtown Seattle. It's visually engaging. But is it a place that gets used much by people? It doesn't look like there are enough good places to sit down, which, as William Whyte observed, is a major impediment to the success of any urban open space.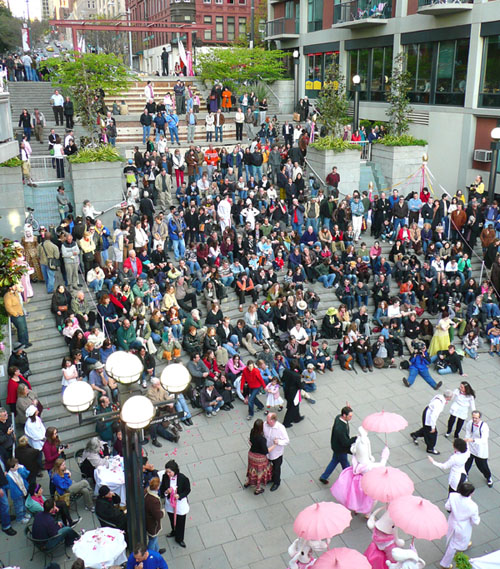 This is Harbor Steps, at First and University, during Site Specific Performance Network's May Day extravaganza. Lots and lots of places to sit. Harbor Steps is a well populated open space, at least in the warmer/drier months, because it is so inviting and easy for people stop and take a load off.
Harbor Steps is the most usable and used open space in the downtown office core. But the City of Seattle can't take much credit for it — Harbor Steps was privately developed and is privately owned. What could the City do to top Harbor Steps?