Sunday, October 5, 2008 | posted by dan bertolet | 3 comments
This 4-unit project designed by Hybrid Architects is under construction on Remington Court just off 14th Ave in the Central District. Details here and here, and current status below: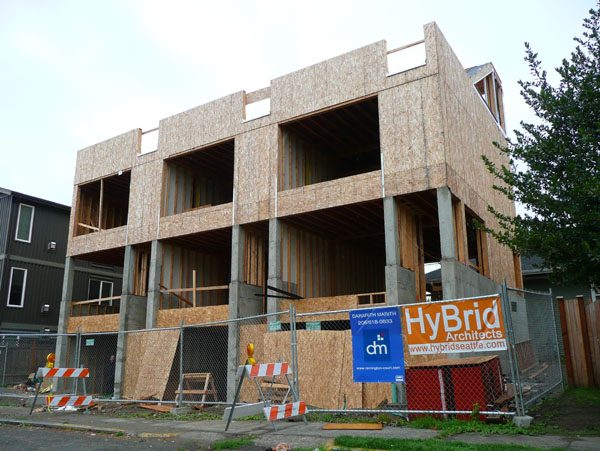 HyBrid is known for pushing the edge in advanced design construction, and past work includes the Inhabit modular housing project (with Mithun), and a bucketload of container housing concepts. Check out the excellent GreenFab blog for more background on HyBrid and info on their award winning 99k house.
The rendering below shows HyBrid's Landry Townhouse project, designed for pre-engineered steel construction. I couldn't find any info on the current status of this one — anyone out there know anything?