Friday, October 24, 2008 | posted by dan bertolet | Comments Off on 1900 1st Ave Eye Candy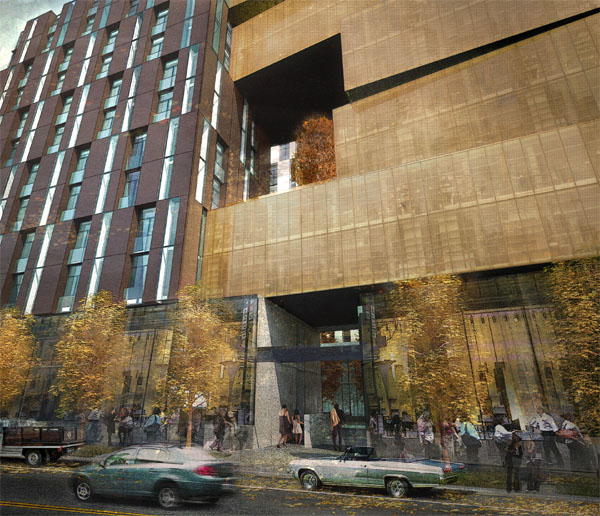 .
What may someday rise from the surface parking lot on the northeast corner of 1st and Stewart: 11 stories, 100 hotel rooms, 75 apartments, 5000 sf of street-level retail, 325 parking stalls on four underground levels; designed by OSKA, developed by Touchstone.
It's inspiring.  But can it be financed?  I have no clue, but they're going in for design review on October 28 (warning:  89 MB pdf).