Sunday, August 3, 2008 | posted by dan bertolet | 4 comments
Nothing has more universal appeal than the most technologically advanced killing devices ever created. Except maybe donuts.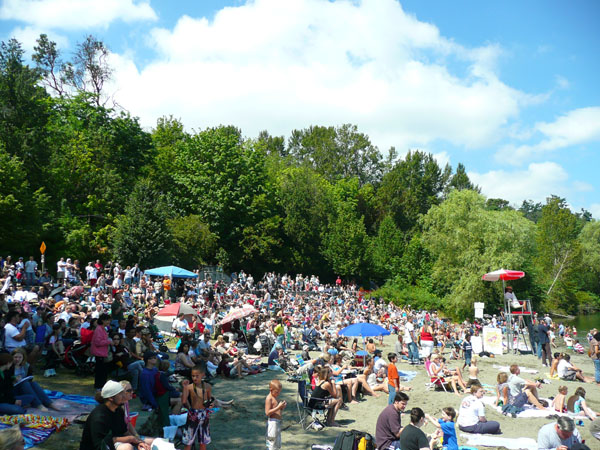 The scene at Mt. Baker beach, where every age, race, religion, political affiliation, and socioeconomic class joins as one to bask in the glory of the paramount failure of the human race. I brought my kids. It was awesome!