Sunday, August 10, 2008 | posted by dan bertolet | Comments Off on Lost In The Denny Triangle
The unaccounted for:
That adds up to over 900 housing units in projects that have been put on hold or canceled. For some perspective on that number, see here and here.
The current survivor list::
These two stayed afloat by converting from condos to apartments:
And two more have recently jumped in:
That's over 2300 housing units, not including another 300 or so that would come with the two recently proposed projects. If anyone out there has info contradicting the above survivor list, please leave a comment.
(Thanks to Ben over at The Seattle Condo Blog for much of the above info.)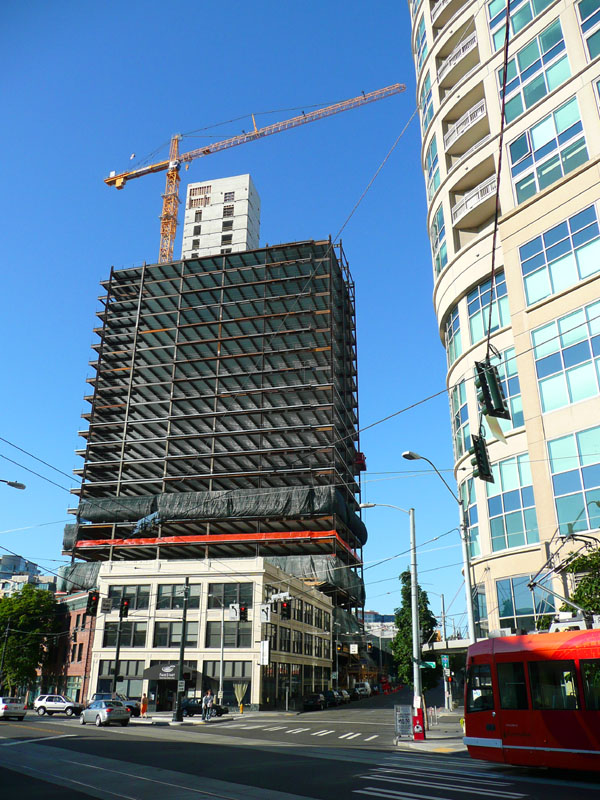 Unlike the irrationally exuberant housing market, the office market in Denny Triangle has avoided a major smack-down. Projects currently under construction: