Tuesday, July 21, 2009 | posted by David Cutler | Comments Off on RIP Julius Shulman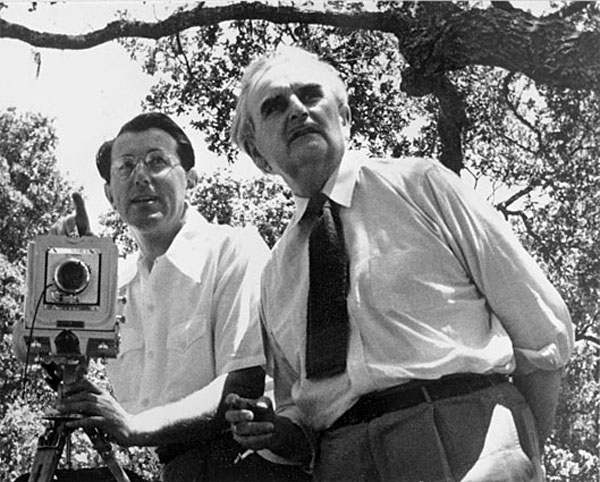 Julius Shulman died last week at age 98.  Having produced wonderfully seductive images well into his 90s, one can understand the great impact his career has had on the world of design.  For those interested, take a look here, here, here, and here.  There are countless others, just get your Google on.
Shulman lived and worked primarily in Los Angeles and many of his most memorable photographs are of Southern California and its constellations of private architecture.  Neutra, Ain, Frey, Koenig, Lautner, Soriano, Eames, Saarinen (Eero), even Gehry before he went all crazy-wack-swoopy—if you can name them, chances are it's because Shulman took an iconic picture of one of their buildings.  But the take-away here is not that the look of mid-century modernism is cool (because the urbanism it propagated definitely is not), nor that Shulman was immensely talented (which he most definitely was).  Rather, it is something much more basic—that the power of pictures cannot be overstated.
The Stahl's Case Study House #22 looks pretty enticing on its perch over the limitless Los Angeles street grid.  And if you ever get the chance to go there in person, the scene is even more so—one can almost make out Watts in the distance while lounging securely by the pool.  The ocean visible to the west, downtown to the east.  A picture can make the urban lifestyle seem like a spectator sport, advertising a world that obviates the responsibilities of real participation.  No messy gritty density.  No enviro-yimfy-craziness.  Just warm fuzzy designiness.  Shulman was unparalleled when it comes to composition.
If urban agglomerations ever achieve a symbiotic relationship with the environment, or embrace the notion that density is enabling, what media will galvanize the process?  What will convince people that being design stupid is not smart?  I wonder.