Tuesday, July 21, 2009 | posted by dan bertolet | 12 comments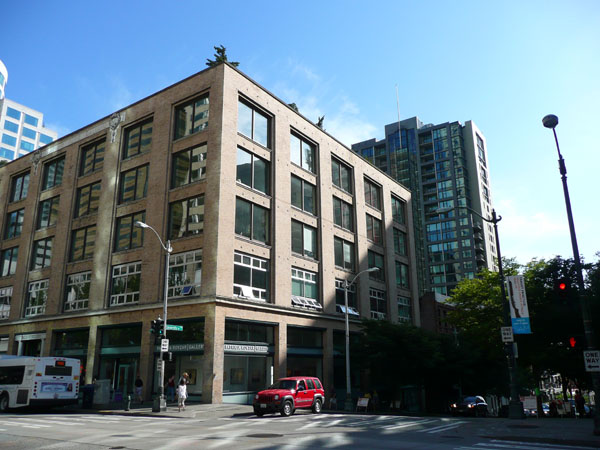 The windows on the second floor of that building are seriously messed up.  Some of the lower sections have popped out, allowing fresh air from outside to flow directly inside to where the people are.  Whacked.
The second floor of the building at 2nd and University shown above is the office of architecture firm Perkins+Will.  Their office renovation was the first LEED Platinum certified project in Washington State.  In addition to operable windows, there are other common sense features such as lots of white paint to enhance natural daylighting, systems that turn the lights off when they aren't needed, and manual shades to block the late afternoon sun.  Overall, it is a very comfortable space to be in.
It says a lot that we have to give awards for building design that is noteworthy only because it not completely stupid like the status quo.