Sunday, February 8, 2009 | posted by dan bertolet | 26 comments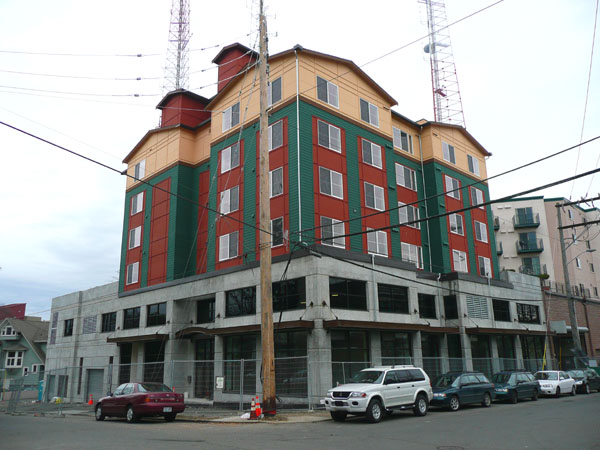 [  Trader Joe's addition at the corner of 17th and E Olive on Capitol Hill ]
In recognition of the record number of comments provoked by this riff, allow me to present another example of new multifamily housing that is sure to be a crowd-pleaser.
Could all that color be a horribly misguided attempt to respond to criticism of the godawfully monotonous beige tones used on the housing over the Trader Joe's store (see right side of photo, also here)?
Anybody know who designed this eyesore for Trader Joe's?  As implausible as it seems, people were actually paid to draw those gables and pick those colors.