Friday, November 6, 2009 | posted by dan bertolet | Comments Off on Retail Therapy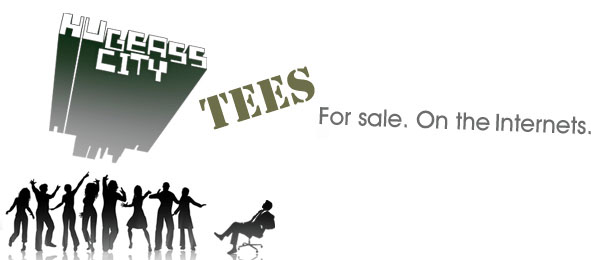 >>>
Instead of staring at the screen all day waiting for the next King County ballot drop, why not do a little online shopping?  Especially since the fine folks at Noisetank have just launched a highly anticipated new line of designer t-shirts for the discerning urbanist.
Don't believe it?  CLICK HERE and be amazed at the ease with which you can acquire your own little piece of hugeasscity cachet.  Yes, and what's more, you will feel righteous knowing that all profits go directly to me.  Cause haven't I been good to y'all these past two years?
Not that this is about profits.  No no no, this is about what we Americans do best:  branding.