Sunday, January 6, 2008 | posted by dan bertolet | 8 comments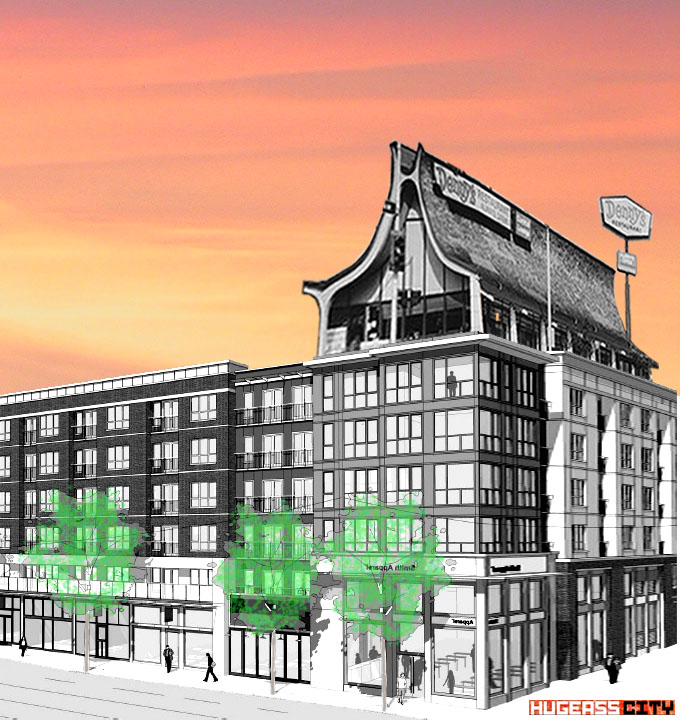 After extended weekend meetings, the Seattle Design Commission and the Landmark Preservation Board have unveiled a draft compromise agreement on a proposed mixed-used development at 15th Ave NW and NW Market St that would require the demolition of a building recently nominated for landmark status. The artist's rendering above illustrates the bold vision of the proposed solution, which is expected to please all stakeholders.
The creative spark behind the proposal was said to have originated with Design Commissioner Henry Miller Lite, inspired by a post he had read on local urbanism blog hugeasscity. The post in question noted how a 16-foot neon Wonder Bread sign salvaged from the factory that was demolished for redevelopment will be placed on top of the new condo building.