Tuesday, February 5, 2008 | posted by dan bertolet | Comments Off on Runberg Row
This is the six-story, 117-unit mixed-use project in the works for the vacant lot on the NE corner of 14th and East Union on Capitol Hill. Designed by the Runberg Architecture Group, and overall, I like what I see. Or perhaps I should also say I like what I don't see, namely, a heavy brick base and hodgepodge of facade styles and materials.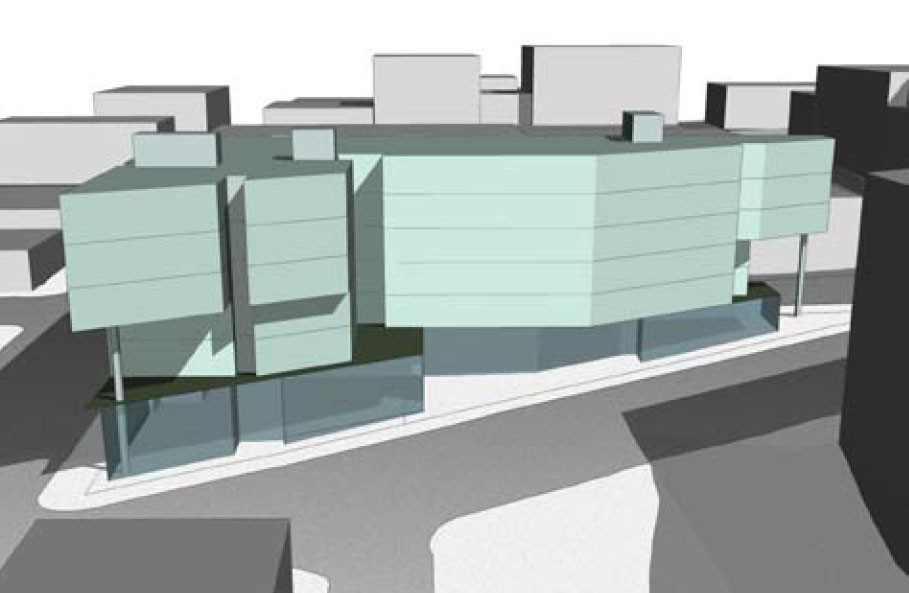 Just two blocks south at 12th and Union, Runberg is designing another six-story mixed-use building, shown above in a concept massing. It's looking pretty ambitious, with its angled cutaways and cantilevered corners supported by exposed columns. Triangular parcels are good fun.
But dang, I'll miss the Color Store. I probably have a couple dozen partially used paint cans in my basement that were custom mixed by the stern owner of that shop. And yes, it will be sad to see the Under Arms go, not only for the stellar name, but also because the neighborhood will lose much needed housing diversity (read: affordable housing).
The 12th and Pike area has a rich built environment that has recently seen some great additions to the fabric (see here, here, and here). The two projects shown above would appear to have the potential to keep up that momentum.