Saturday, October 10, 2009 | posted by dan bertolet | Comments Off on On The Wretchedness Of A World In Which Susan Hutchison Can Pose A Serious Challenge To Dow Constantine In The Race For King County Executive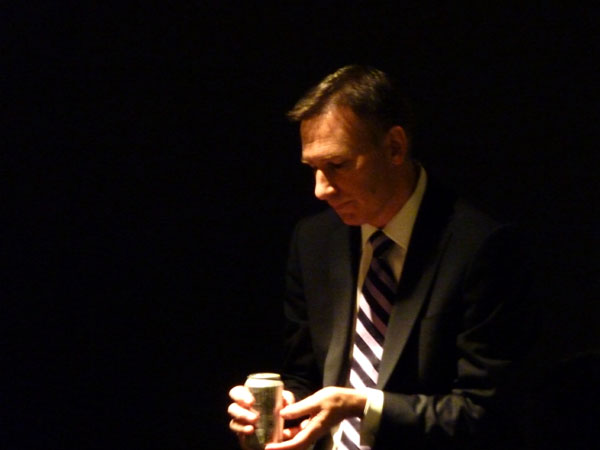 That would be the same King County wherein resides a populace that is among the most highly educated, forward-thinking, and environmentally aware in the entire country. Â  Allegedly.
King County:Â  birthplace of Microsoft and Amazon; one of the nation's first municipalities to regulate the greenhouse gas emissions associated with development; former stomping grounds of Ron Sims; operator of one the largest and most well-used transit systems in the U.S.
But given the what the polls are saying, apparently even the allegedly progressive populace of King County is rife with voters who (1) are willing to decide based on completely superficial name/hair recognition, or (2) are so alienated from their own culture (i.e. the government) that they'll get on board with any warm body that is perceived to be anti-establishment.
It's simple, argue the category (2) types:   King County is having budget problems so death to the incumbents.  Never mind that a major cause of the County's budget shortfall is the inability of these very same people to accept that government provides important services that cost money, money that comes from taxes—a subconscious version of starving the beast.
Parallel in many ways to the races for Seattle Mayor and City Council Position 8, the King County Executive race presents such a glaringly distinct choice—between boldly moving forward and fearfully treading water, between substance and image, between being in-, and being out-of-touch with the mainstream values of the region—that contemplating the fact that Hutchison could actually win is, for me, nearly as staggeringly depressing as was the re-election of W.
That's right people, a veteran local TV news anchor-model.  You might think that Hutchison's highly lucrative, two decades long career delivering the toxic psychological sludge of fear and vacuousness that is the local TV news would be enough to make her a non-viable political candidate; that being an integral part of a medium that is a leading cause of civic disengagement would alone be grounds for disqualification in the eyes of the electorate.   But you would be wrong.
Hutchison has famously said that light rail to the airport wasn't such a great idea because you can get there faster in a cab.  In contrast, Constantine is a tireless transit advocate with a Masters Degree in Urban Planning who understands the importance of creating compact communities and reducing car-dependence, and overall, recognizes the key role cities must play in creating a sustainable future.
Here's how critical I believe it is that Dow Constantine becomes the next King County Executive: I support him even though he is backing the deep-bore tunnel (gasp!).  At a recent event Constantine cited concerns that reopening the debate could lead to far worse options resurfacing.  Fair enough, though conveniently skirted is the core question of whether or not the tunnel is the right thing to do in the long-term, big picture.
So then, if you've got an urge to help quell the wretchedness by supporting Dow Constantine, the campaign needs your money more than anything, but you might also consider spending an upcoming evening hanging out with the Transit & Land Use Advocates Calling for Dow:
We know that we can count on Dow. Can we count on you?  Please join us for a night to contact undecided voters throughout the County on behalf of Dow Constantine. As always, pizza and beverages will be on hand. Please email aprilputney@gmail.com to let us know if you're able to make it so that we have enough food and phone lines available.

Tuesday, October 20th, 5:30pm-8:30pm
SIEU's office, 1914 34th St N, Seattle (Wallingford)

Can't make the 20th? No problem, contact Dow's campaign directly to find another time to volunteer: jared@dowconstantine.com.