Saturday, November 1, 2008 | posted by dan bertolet | Comments Off on Perform/Transform
Awards for architecture are often dominated by trophy homes and starchitecture, but this year AIA Seattle hopes to shift that focus with a new theme for the 2008 Honor Awards: Perform/Transform. The awards ceremony takes place this Monday, November 3 at 6pm at Benaroya Hall.
"Perform" refers to the need for buildings to respond to the realities of the 21st Century and do more with less. "Transform" has a dual meaning: primarily it's about emphasizing how architecture should positively transform the greater community, but it's also a nod to the transformation of the practice of architecture itself.
The awards jury includes David Baker, notable for his success in creating bold design under the constraints of affordable housing. In other words, because it does more with less, and has a positive impact on the community, precisely the kind of architecture Perform/Transform seeks to recognize. Out of all the awards entries there are only two built projects–Borealis Apartments and Hiawatha Artist Lofts–that include an affordable housing component (thanks for the comment, Finishtag).
Several of the entries have been noted on this blog, including the Terry Thomas, the Agnes Lofts, Union Bay Lofts, Mosler Lofts, M-Street, 5th and Madison, Urban Canyon, Alexander Residences, and 99k House. Below are a few that caught my eye as being particularly suited to the Perform/Transform theme: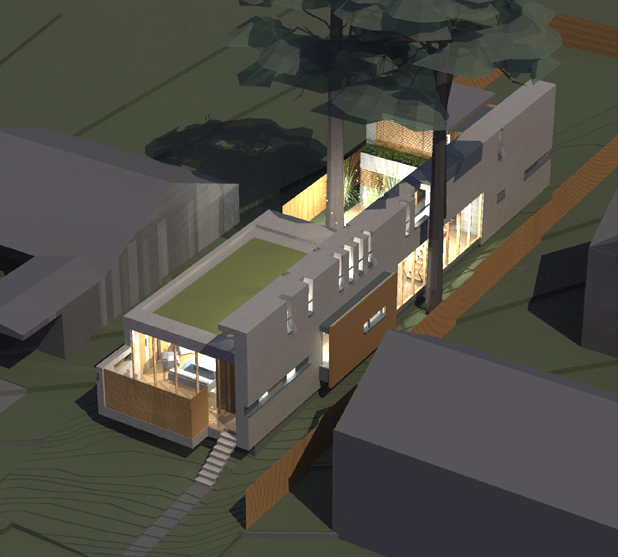 The Kolare Jeffery House is designed to efficiently use an infill lot that's only 37 feet wide, and also preserve two significant existing trees.
.
Bumper Crop proposes growing crops on elevated structures built above large surface parking lots. Over time, strip malls are likely to become more of an endangered species, but right now they litter our landscape, and so present significant transitional opportunities.
.

The eco-laboratory is unbuilt so there's no telling how close it would come to achieving the goals of a living building–goals should be guiding the design of every new building.
.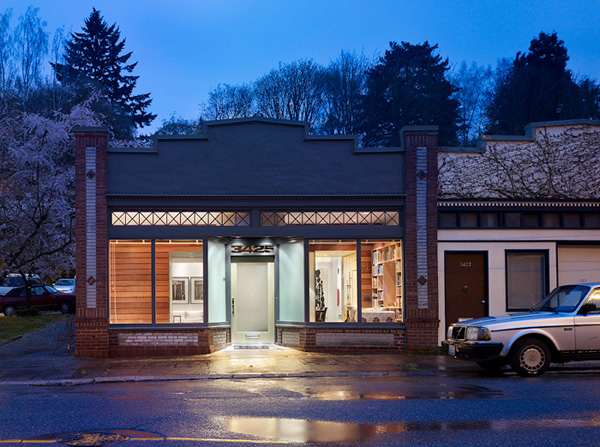 Madrona Live-Work is pretty modest for an architecture award, but this form of commercial space is a key ingredient of vibrant, human-scale neighborhood centers. And live-work is a flexible use that makes several kinds of sense.
.

The architecture of school buildings can have a huge impact on education. I've singled out the Three Cedars Waldorf School because the Waldorf philosophy is so holistic (e.g. eurythmy), and is not afraid to buck the current trend of focussing so heavily on technology in education.
.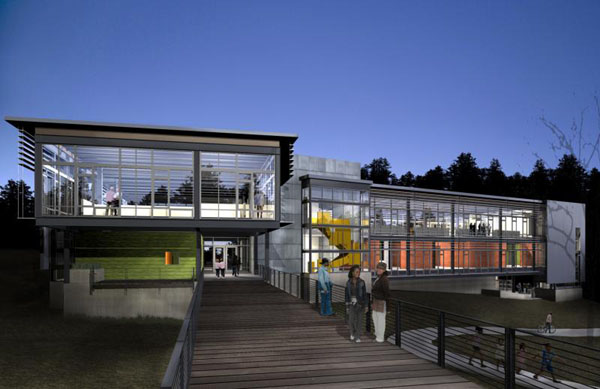 Not that it isn't important for people from all socioeconomic classes to have access to technology, which is the mission of the Technology Access Foundation.
.

So this is what it's come to: Paint a Shell station green and enter it in an architecture competition. But this Biodiesel Refueling Station is all about transformation (even though we all know that biodiesel is no magic bullet).
.

This Net-Zero Energy Community is one of the few entries with explicit, aggressive energy reduction goals. It's discouraging that there aren't more. (This project seems suspiciously similar in scale to the Issaquah Net-Zero Energy Homes.)
.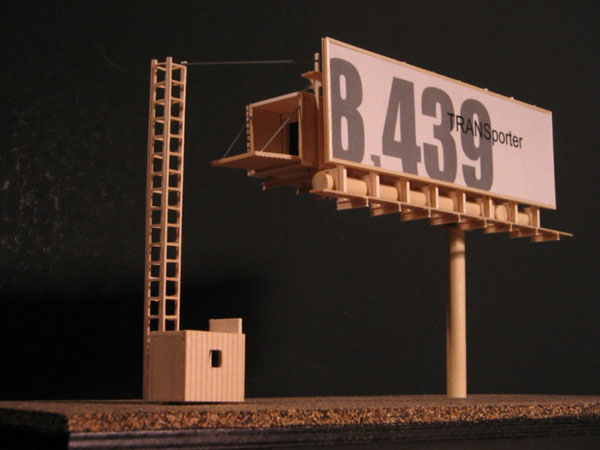 The concept for The Transporter is way over the top, but I love it: Attach surplus shipping containers to the back of billboards to provide temporary housing for the homeless. A joke? Who knows, but we need all the outside-the-box thinking we can get.
.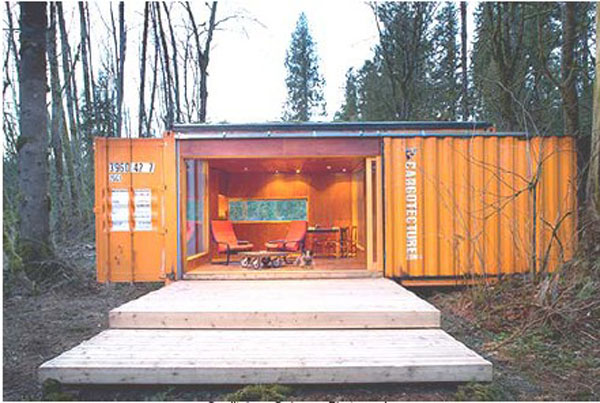 Now that you've seen the entry above, Cargotecture Studio 320 may seem a bit of a yawn. But this one was actually built–it used modular construction, is removable, and cost $24,000. (Though the entries are anonymous, it's not hard to guess who.)
.

The Method Prefab Cabin was built in a factory out interchangeable modules and is targeting LEED for Homes certification. The sustainability picture gets a lot more complete if you put this building in an urban infill site.
.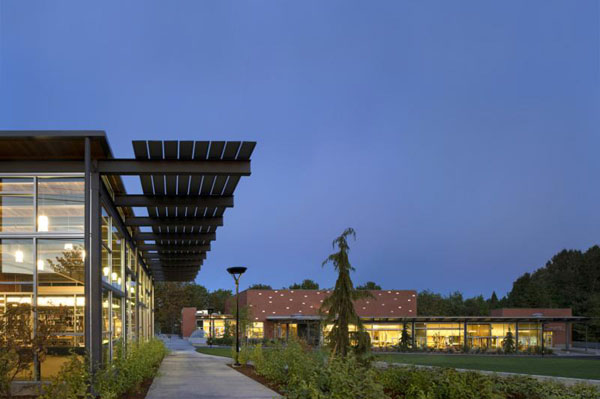 The Northgate Library, Community Center & Civic Park is the new heart of the Northgate neighborhood. In a word: transformative.